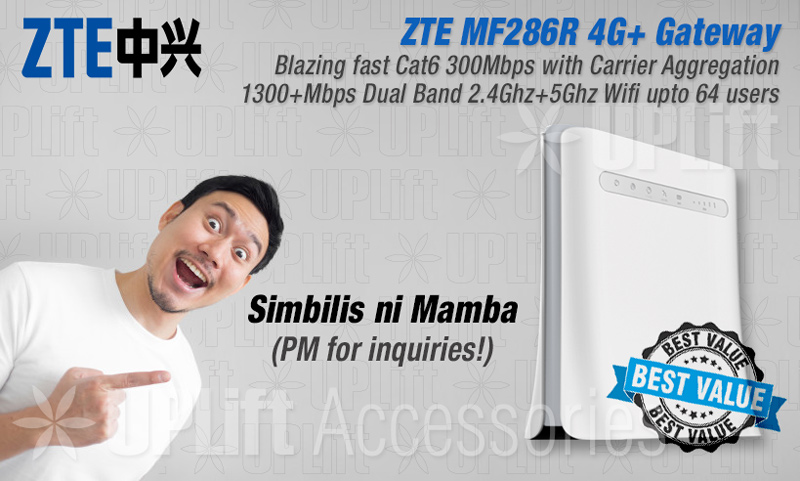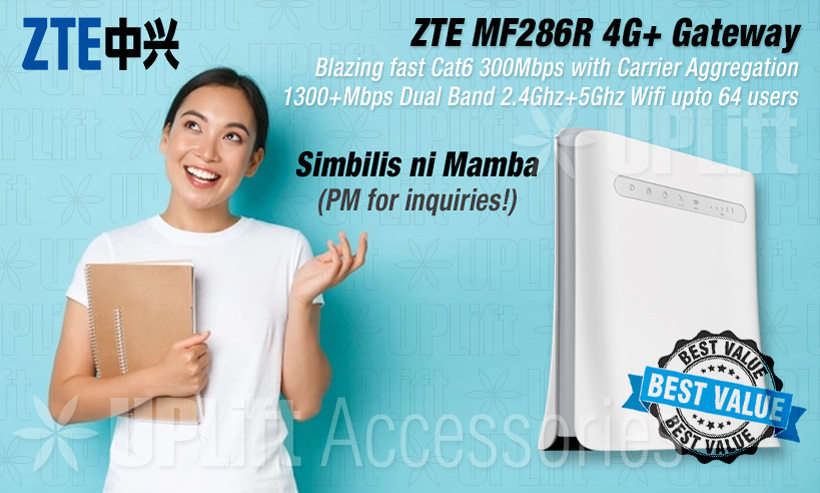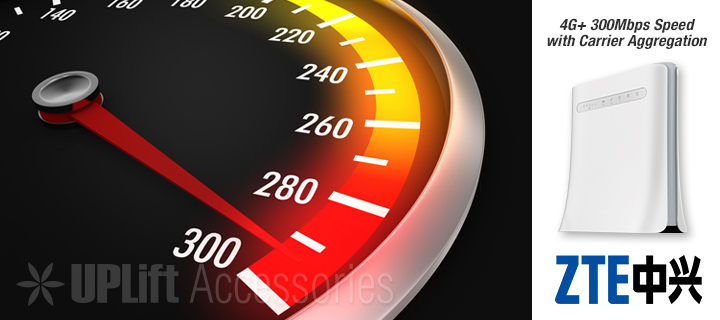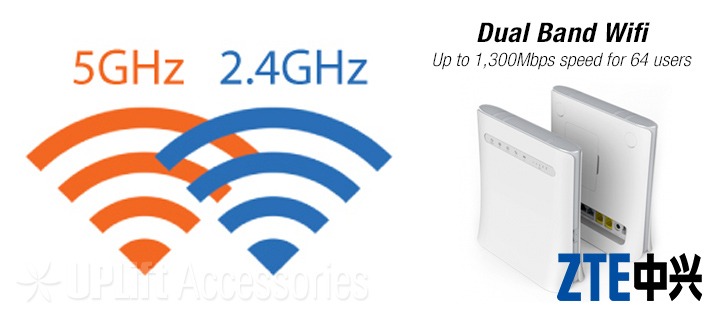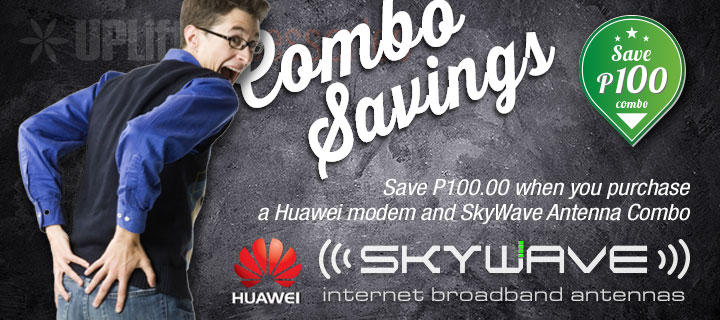 Quick Payment Options
ZTE MF286R 4G+ LTE Gateway

P 5,250.00
ZTE MF286R 4G+ LTE Gateway
Max 300Mbps Speed with Carrier Aggregation
Increase Business Productivity
If your business relies on the internet then you need the ZTE MF283+ 4G Gateway.
Cut down on downtime with speeds upto 300Mbps with support for carrier aggregation.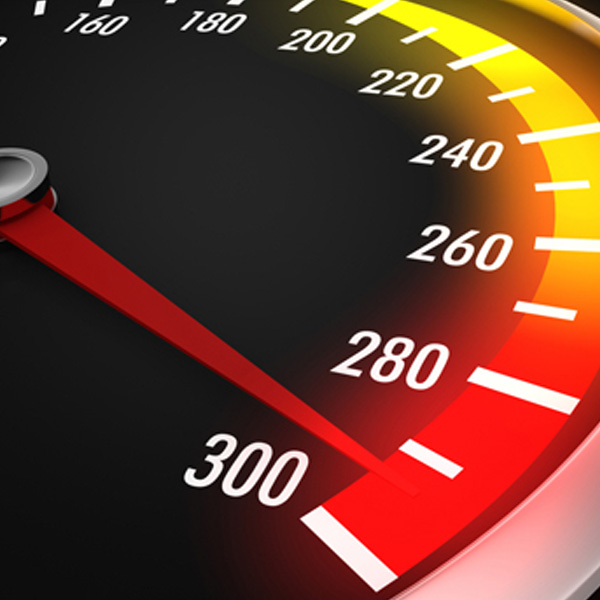 Wired or Wireless Power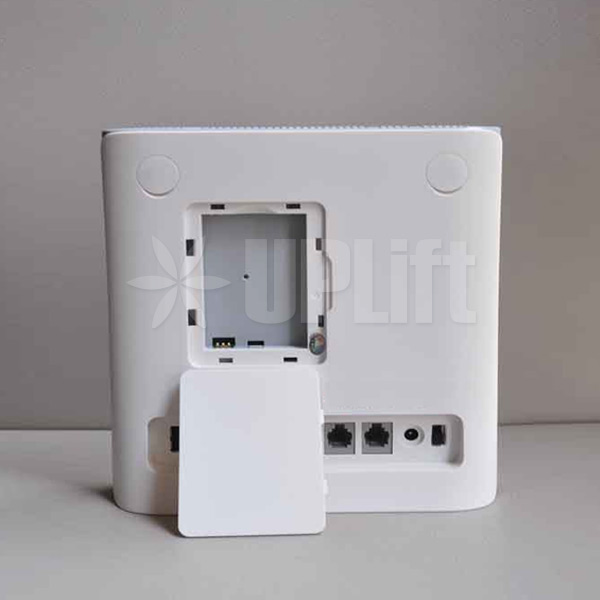 Dual Input Power
You can power the ZTE MF286R 4G+ Gateway thru wall power outlet.
But in case of power failure it has built-in battery to keep you connected.
Dual Band 1300Mbps Wifi
Dual Band Wifi Connectivity
Connect with its built-in wifi upto 1300Mbps combined 2.4Ghz and 5Ghz.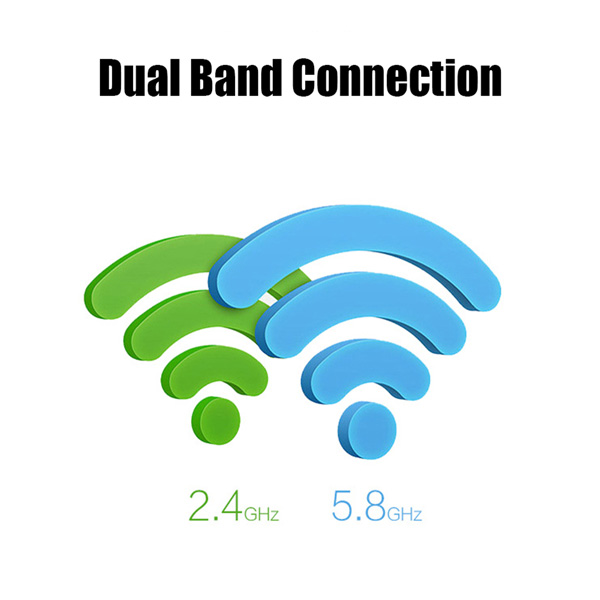 Connect 64 Wifi Users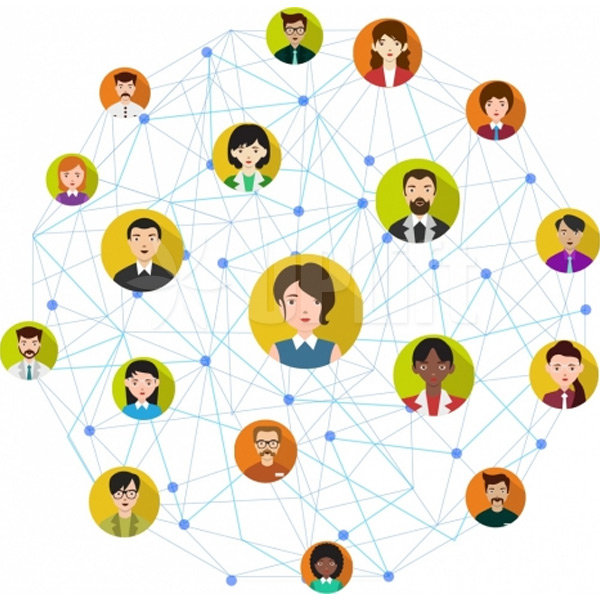 Connect More Users
Connect upto 64 users to the ZTE MF286R 4G+ Gateway!
Supports private (invisible) and public (visible) multiple SSID settings.
VOIP Gateway
The ZTE MF286R 4G+ Gateway can also function as VOIP gateway.
Connect a POTS device to the RJ11 port and use it like a cellphone.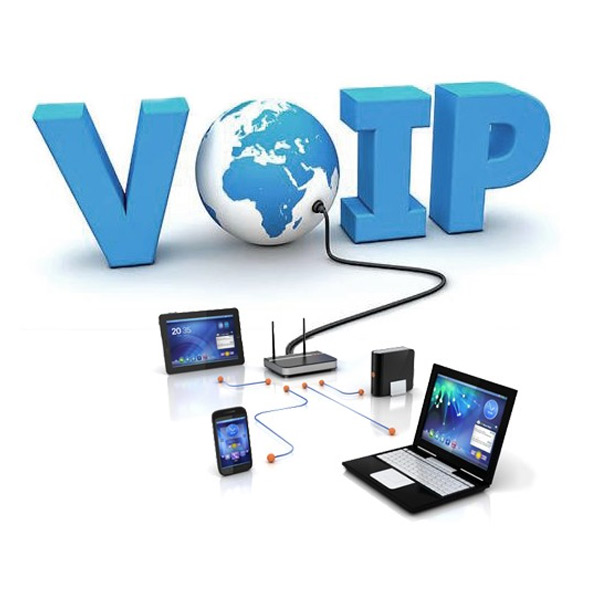 Stable 24/7 Operations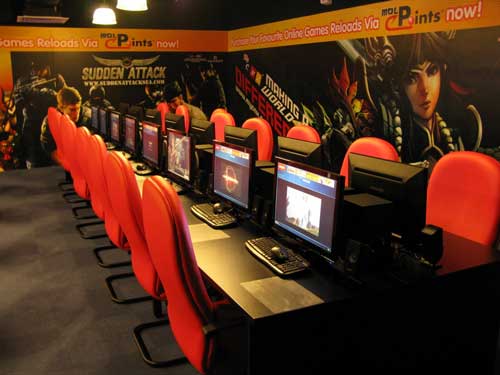 Round the Clock Operations
Do you own an internet cafe or a call center?
When your business needs 24/7 internet connection, rely on the ZTE MF28R 4G+ Gateway.
Supports all LTE Networks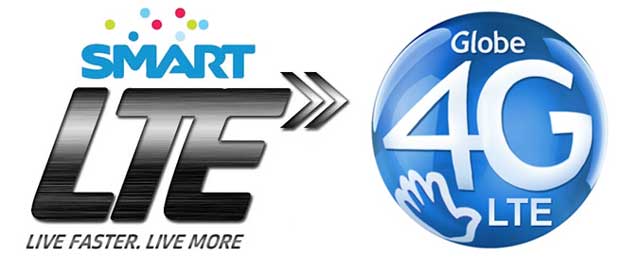 You are guaranteed that our ZTE MF286R 4G+ LTE Gateway will work with any local LTE network from Smart, Globe, Sun, and Gomo.
All our units are braned new with retail box, openline, and unlocked.
Ready to Break Barriers?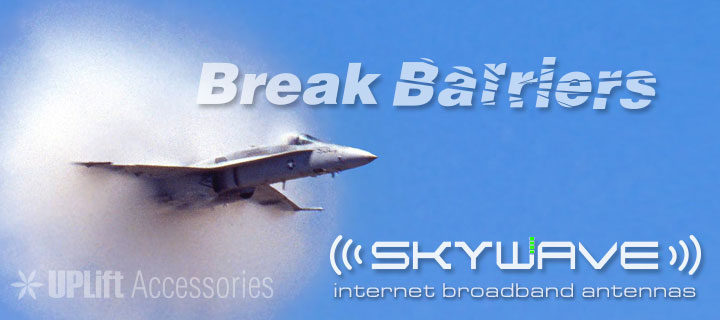 Our SkyWave Antennas are compatible with the ZTE MF286R 4G+ LTE Gateway.
Save P100.00 if you purchase the ZTE MF286R 4G+ LTE Gateway with our SkyWave Antennas!
Specifications
Model
MF286R
Form
Indoor CPE
Frequency

4G LTE FDD Band: 1, 2, 3, 5, 7, 8, 20, 28

4G LTE TDD Band: 38, 40, 41

HSPA/UMTS Band: 1, 2, 5, 28

GSM Frequency (Mhz): 900

Bandwidth (Speed)

LTE FDD DL/UL: 300/50 Mbps

LTE TDD DL/UL: 220+/10+ Mbps

DC-HSPA+ DL/UL: 42.2/11.2 Mbps

HSPA+ DL: 21.6 Mbps

HSPA (HSUPA/HSDPA)/UMTS DL: 14.4 Mbps

WCDMA DL: 384 Kbps

EDGE DL: 236.8 Kbps

GPRS DL: 85.6 Kbps

Carrier Aggregation (CA)
Supported
Wi-Fi Standards

IEEE 802.11b/g/n/ac 2x2 MIMO (300Mbps)

2.4Ghz 3x3 MIMO max 450Mbps

5Ghz 2x2 MIMO max 867Mbps

Wi-Fi Connections
Up to 64 simultaneous devices
Wi-Fi Encryption
WPA, WPA-PSK / WPA2, WPA2-PSK
Multi SSID
Supported
CPU
Qualcomm X7 Cat6 4G LTE
LAN Ports
1x WAN/LAN + 3x LAN 100Mbps Ports
Connectivity Interface
SIM Card Slot
WPS
Supported (WPS 2.0)
USB
1x USB 2.0
External Antenna Ports
2x SMA-Female
Telephone Ports
2x Phone Jack RJ11 interface (VOIP or CS Mode)
Battery Operation
Supported
Dimension
195 x 150 x 55 mm
Weight
500g
Other Features
Web UI , ZTE WIFI monitor TR069 / Fota upgrade (customized), WPS Internal Antenna
Color
White
Unit Price
P 5,250.00