At a Glance
Non-acidic Vitamin C
Made from Calcium Ascorbate, Smart-C is your tummy-friendly Vitamin C
---
Boosts Immunity
Vitamin C boosts your immunity that fights the cold, flu, and stress
---
Strong Bones
Calcium Ascorbate is easily absorbed by the bones to make it stronger for life!
---
Healthy Brain
Alpha lipoic acid has many benefits to your health which includes promoting a healthier brain
---
Recommended for Entire Family
Smart-C is recommended for everyone aged 9 to 99
---
SRP 850.00
100 capsules per bottle
---
FREE Courier Delivery
FREE delivery via JRS Express
---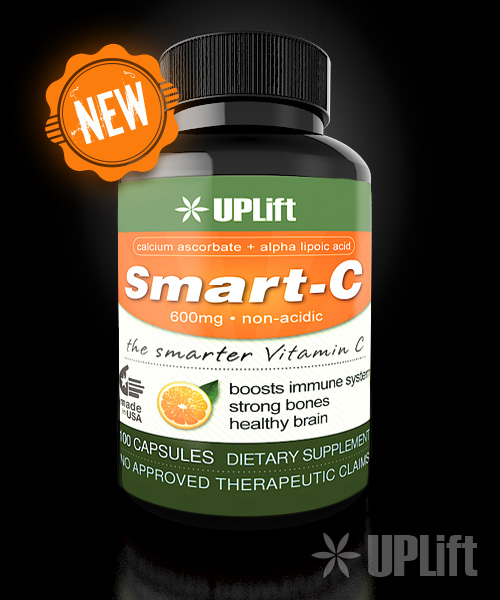 UPLift® SMART-C (100S)
(100 Capsules/Bottle)
Anti-Flu/Anti-Cold | Antioxidant | Non-acidic Calcium Ascorbate and Alpha Lipoic Acid | Resistance Builder
₱ 850.00
Dosage
Take 1 capsule after every meal or as advised by a physician.
Precaution
For minors please consume under adult supervision.
UPLift is committed to your well-being. All our products are carefully manufactured under current Good Manufacturing Practices (cGMP)-compliant facilities in the U.S.A. We guarantee 100% customer satisfaction.
FAQs

Smart-C
User Comments