ANDRO PACK

At a Glance
Synergistic Effects
The androgenic powers of testosterone, amplified by the anabolic effects of growth hormone.
---
cGMP Certified, Made in U.S.A.
All UPLift products are carefully manfuctured under cGMP-compliant facilities in the USA.
---
SRP P2,700.00
Andro Pack contains 1 bottle each of IGNITEST-Z and UPLift/GH. You save P200.00!
---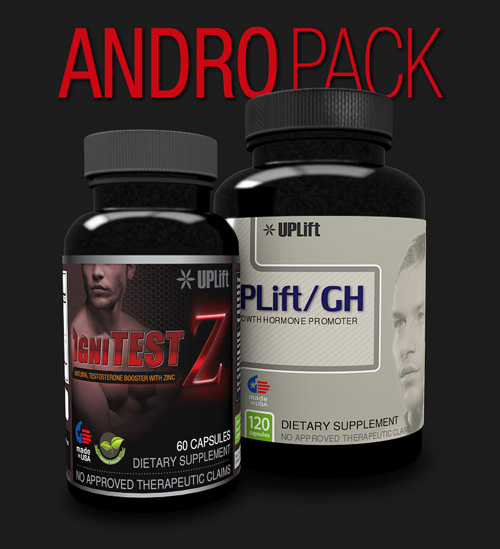 UPLift® ANDRO PACK
(Combo)
Fat Burner | Growth Hormone Promoter | Testosterone Promoter
₱ 2,900.00
₱ 2,700.00

Dosage
As per each product dosage.
Precaution
As per product notice.
UPLift is committed to your well-being. All our products are carefully manufactured under current Good Manufacturing Practices (cGMP)-compliant facilities in the U.S.A. We guarantee 100% customer satisfaction.
FAQs

Andro Pack
User Comments